Cool Runnings specialises in door-to-door refrigerated distribution and temperature-controlled courier services
Cool Runnings is your last-mile partner for fresh and frozen products. We offer a regular delivery schedule for your temperature-controlled shipments to addresses in the Netherlands and Flanders. We handle storage and are fully geared up for the role of fulfilment partner.

Door-to-door distribution of chilled and frozen products
Cool Runnings' ability to handle last-mile delivery of chilled and frozen products is a strong differentiating factor. With more than 40 employees and in excess of 30 vehicles, we are on the roads every day throughout the Netherlands and in a large part of Belgium (Flanders). Modern storage and transhipment facilities, an extensive vehicle fleet, a professional team and, last but not least, ISO 22000:2005 hygiene certification allow us to offer the highest possible level of service, flexibility and quality. Our favourable location to the west of Tilburg, directly next to the A58 motorway, is a further asset.
Split-temperature capability: chilled and frozen products combined in the same vehicle
Unbroken cold chain
Reliable on-time delivery
Last-mile coverage in the Netherlands and Flanders 
Always on time, in the right place and at the right temperature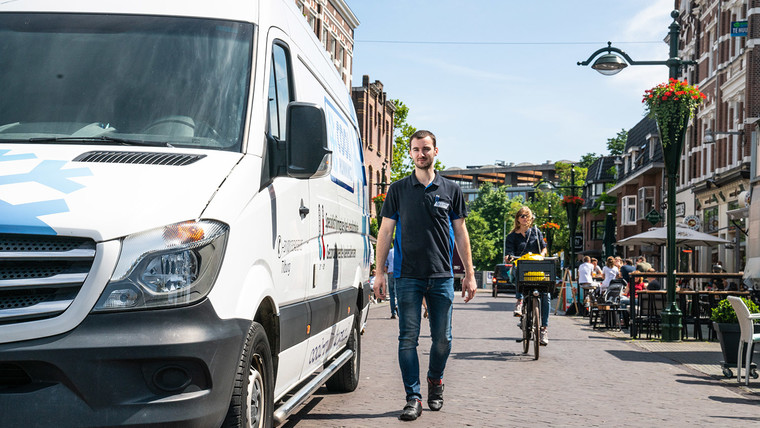 Food, vegetables and fruit, meat, fish, bread, deli products, etc. 
Cool Runnings is a full-service specialist in temperature-controlled transport for food in particular, but also for farm produce and laboratory products. Our activities mainly consist of door-to-door distribution for chilled and frozen products. In addition, we offer temperature-controlled courier services (domestic and international), storage/fulfilment and project transport. We also act increasingly often as a logistics hub for smoothing the capacity peaks faced by fellow transport companies when handling large projects.
We are there for you!
Cool Runnings would like nothing better than to handle your business. As your permanent logistics partner for your scheduled weekly deliveries and special one-off shipments. Whatever your requirements may be in terms of temperature-controlled B2B transport, we always offer the right solution!

Do you have any questions or want to receive a quote?
Call  +31 (0)13 543 50 05 or fill in the contact form